6 Tips to Make Arranging Sunflowers Much Easier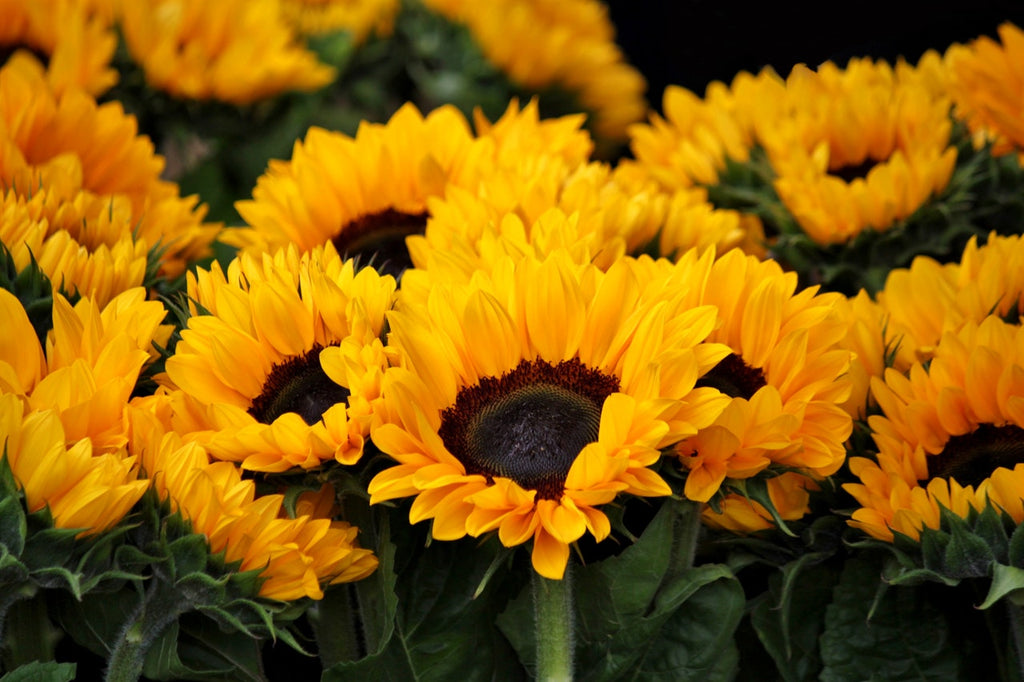 When it comes to flowers that are known to uplift spirits, sunflowers are one of the first things that come to mind. No matter how dark your days have been, seeing a sunflower can bring you some peace and comfort, knowing that even through hardship, there are still reasons to smile.
That being said, are you interested in sunflower arranging to brighten up your house and more? If so, then here's how you can arrange them for the best result:
1. Know the Type of Flowers You'll Be Working With
Before going out to shop for sunflowers, you have to know what type of sunflowers you'll be working with. The first thing you have to keep in mind is variety. For example, you can find brighter sunflowers or darker ones, depending on the kind of result you're after.
2. Choose Vases That Suit Your Needs
After deciding what type of sunflowers you want to use, you have to choose the perfect vase to put your flowers in. No matter what you choose, it has to be durable enough to sustain sturdy sunflowers, as well as be able to hold enough water to keep your flowers fresh.
Vases, depending on the material they're made of, will have varying costs. Further, when it comes to the look of your vase, what matters is that it complements the look and feel of the arrangement.
3. Prepare the Sunflowers
When it comes to setting up a sunflower arrangement, you have to prepare them properly. One of the first things to do is trim the ends of the stems at a 45-degree angle. Also, you should trim the stems to the appropriate length to get the sunflowers to flower as they should and still fit the vase.
Also, if your sunflowers arrive in the bud, do not fret! This just means that they haven't opened up yet, and they will as time goes by. A great benefit to this is that such sunflowers last a lot longer!
4. Wear a Glove
When handling sunflowers, you may quickly find out that their stems are hairy or fuzzy. Well, this is totally normal, and they won't harm you. However, if you find that your hands are getting irritated from them, then feel free to wear gloves.
5. Arrange the Sunflowers
Arranging sunflowers is easier said than done. The first thing you have to do is to find out where the center of the sunflowers is, then use them as a guide on where to place your flowers inside the vase.
However, they're not just going to stick out of the surface like that. You need to place the stems around the right areas of the vase to get the best results. Further, you have to cut off any excess stem ends to keep the look neat.
6. Keep Your Sunflowers Fresh
Sunflowers, though they have short life spans, are wonderfully beautiful if arranged properly. To ensure that your arrangement lasts for more than a few days, you should keep the flowers fresh with the right amount of water and replace that water every day!
Also, don't forget to give them water the day they arrive. That way, they can drink up all the water to stay in their best form.
Conclusion
The next time you're thinking of arranging sunflowers, remember that there are ways to do it that are a lot easier than you may think. With the right tips and advice, arranging sunflowers can be a whole lot easier, and the result may be amazing!
April Flora is a premium flower delivery service in Bangkok and Phuket, offering high-quality flowers online professionally delivered to you. If you are looking for flower delivery to get the flowers you need, check out what we offer!