What to Know About Occasion Flowers and Their Meanings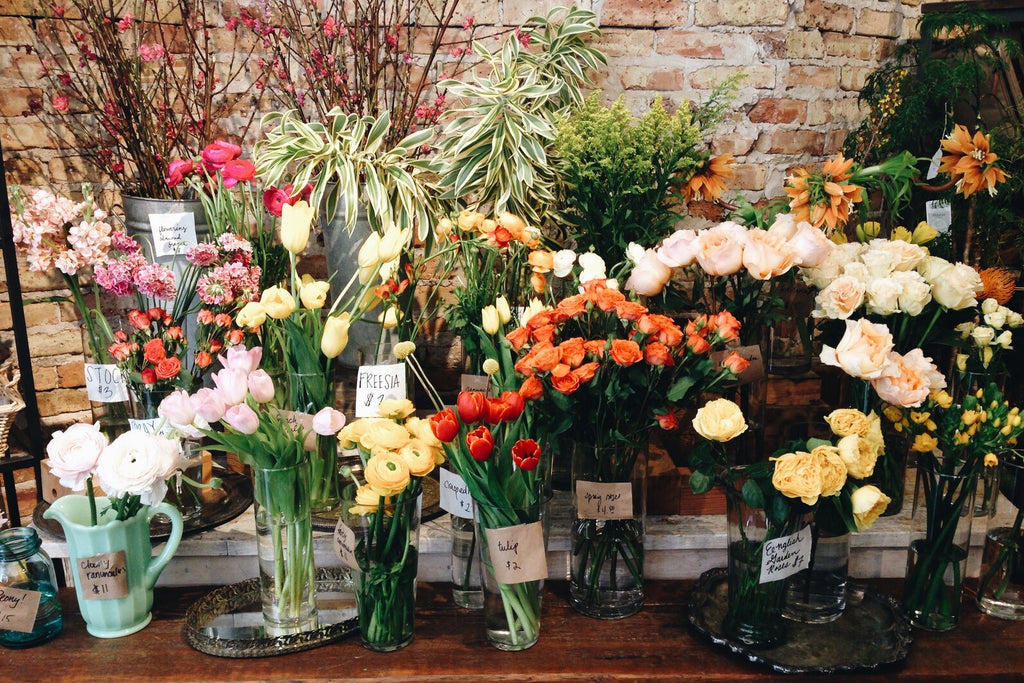 Flowers are a timeless gift. They can convey far more than just words. While there is no such thing as a bad time to give flowers, certain flowers have special meanings. Flowers have different meanings depending on the occasion. This book delves into the meanings and uses of popular flowers. 
Callalily
Calla lilies exemplify elegance. Referred to as royal flowers, the calla lily comes in a variety of colors, each with its own meaning. 
White calla lilies symbolize purity. They are frequently used in bridal bouquets. As a symbol of resurrection, calla lilies are frequently included in funeral floral arrangements. 
Meanwhile, colored calla lilies are also known as mini calla lilies. Pink calla lilies are associated with admiration and grace. Purple, the royal color, is associated with feelings of passion or allure. Yellow calla lilies are both a symbol of gratitude and deception. 
Daisy
The daisy is a well-known flower that represents purity, innocence, and new beginnings. They ought to be uplifting, as Gerbera daisies are a symbol of happiness. They make wonderful housewarming or get-well gifts. 
Gardenia
Gardenias are the epitome of a romantic flower. They are thought to represent hidden love. The gardenia is a flower that represents purity. They also convey happiness. 
Lilac
Lilacs exude confidence, innocence, and modesty. Purple or white lilacs are the most commonly given. Purple lilacs are a wonderful gift for a new or inexperienced romance, as well as to celebrate an 8th wedding anniversary. 
Lily
Lilies have a graceful appearance. White lilies are thought to represent modesty and virginity. Orange lilies are fiery. The yellow lily is known as Gaiety, and the sweet lily is known as Lily of the Valley. Because of their association with the Virgin Mary, Easter lilies are popular Easter gifts. 
Orchid
In China, orchids are frequently used as children's symbols. It is a rare flower with exotic beauty and flair. A refined, mature allure that is feminine and thoughtful. They are both graceful and delicious. Orchids are long-lasting and suitable for any occasion. Pink orchids are traditionally given to mark a couple's 14th wedding anniversary. 
Rose
Roses come in over 120 different varieties. They are classic flowers that symbolize love. The color of the rose represents the love it represents. 
Red roses are the most common symbol of passionate love. They are ideal Valentine's Day flowers. They can also represent longing, devotion, or awe. A deep red color, on the other hand, can be associated with sadness. 
The white rose symbolizes purity and new beginnings. Yellow roses represent friendship, compassion, and joy. Pink roses are used to express admiration or gratitude. Orange roses represent zeal, passion, and vitality. Purple or lavender roses instantly evoke feelings of love. Purple roses with a deeper color are thought to be regal. Blue roses are extremely rare and difficult to find. Green roses represent harmony and new life. Black roses are extremely uncommon and are associated with death or the end of a relationship. 
Sunflower
They represent love and purity. Sunflowers are also associated with devoted love and represent love and purity. Their upbeat personalities make them ideal gifts for friends and family. Sunflowers have also been linked to arrogance. It is commonly given as a 3rd wedding anniversary flower. 
Tulip
The tulip is one of the most popular spring flowers. Their blooms represent elegance and grace and may be used to express romantic feelings. Tulips represent forgiveness, loyalty, and good health. Furthermore, depending on the color variation, they represent a variety of meanings. 
Pink tulips represent compassion, while purple tulips represent royalty. Those who are hopelessly in love are given yellow tulips, while those who are deeply in love are given red tulips. White tulips symbolize forgiveness, violet tulips symbolize loyalty, and yarrow tulips symbolize health. Wisteria tulips represent loyalty, while zinnia tulips represent friendship.
Conclusion
Everybody loves a beautiful flower, whether it is grown in a home garden or given or received as a gift. They make for great presents as well, no matter the occasion. So, the next time you want to offer something to a loved one, let it be a floral arrangement filled with flowers that remind you of them.
Are you looking for flower delivery services in Phuket? April Floral is here to offer you and your loved ones premium services and high-quality flowers. Give us a call today to learn more!