Why You Should Consider Giving Flowers as a Birthday Gift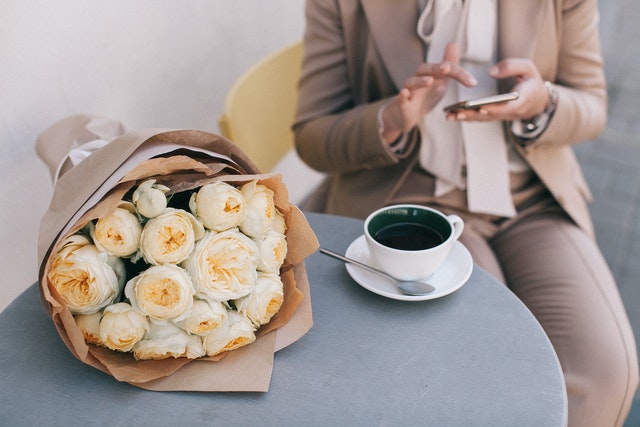 When you're trying to buy a birthday gift for your wife or a friend in a distant city, figuring out what to give can be tough. One option is flowers—a florist can usually deliver them to the recipient's workplace, where they may brighten up the day. It's a thoughtful idea, but sending flowers can also backfire if you don't follow a few simple rules. Below, we've covered some of the most important guidelines for sending flowers as a birthday gift.
How to Pick the Flowers
Don't be fooled by the pictures on the florist's website; the flowers you select may not look like that in person. It's especially important to make sure that you're ordering a viable bouquet from a reputable florist; otherwise, it will have a shorter life and may not look good in person.
To be extra sure that your flowers will look good in person, contact the florist ahead of time to see if you can see a picture of the bouquet you're ordering. You can also ask to see a picture of the bouquet that they would send as a sample. You can also see if they can send you a sample bouquet or a photo of the bouquet before you place your order.
These steps are especially important if you're ordering fragile flowers, like exotic or tropical ones. Exotic flowers typically have a short life, and some tropical flowers may not be able to survive being outside in the elements. Florists can't be fully responsible for how the flowers you order look in person, but they should be willing to work with you to make sure your flowers look as good as possible.
How Flowers Are Sent
When picking out a bouquet, it's a great idea to get one suitable for being sent by the florist. Usually, florists can deliver flowers through a local delivery service or a delivery service specializing in sending flowers. They tend to wrap flowers in a protective material like tissue paper and may add extras like a plastic covering to protect the flowers.
It's essential to think about the flowers' container with your delivery method in mind. For example, if you're ordering particularly delicate flowers, you may want to consider buying plastic wrap from the florist before ordering the flowers. This will ensure that the florist can also wrap the flowers in plastic when they send them to the recipient.
If you want to give an especially sentimental gift, consider sending them through the mail. There are a few things to keep in mind if you want to send flowers through the mail. First, make sure the flowers you order will survive being sent through the mail. Some flowers can't. Second, keep the flowers sealed when they're being sent through the mail.
Conclusion
Giving flowers as a birthday gift is a great idea, especially if you're trying to send a gift to someone who lives far away or trying to send a gift to a person who gets a lot of flowers. However, you should make sure that you're ordering from a reputable florist who can deliver a good bouquet that survives the shipping process. You should also make sure that you're coordinating the delivery of your gift with other gifts you're sending, and you may want to try to order something a little special.
April Flora is a family-owned business established in Thailand in 2016, offering you the best service and the most beautiful floral designs. Whether you want your flowers delivered on the same day in Bangkok or Phuket, we stand for customer-focused, personal approach to every order you place on our website. We know when you order flowers, it comes from the heart. So, we as well put our hearts into what we do! The April Flora team strives to provide easy, fast, reliable flowers delivery service to make your experience ordering flowers with us unforgettable! If you're looking for an affordable flower delivery service in Bangkok, we've got you covered! Order flowers with us today!