5 Most Popular Days For Flower Gifting In Thailand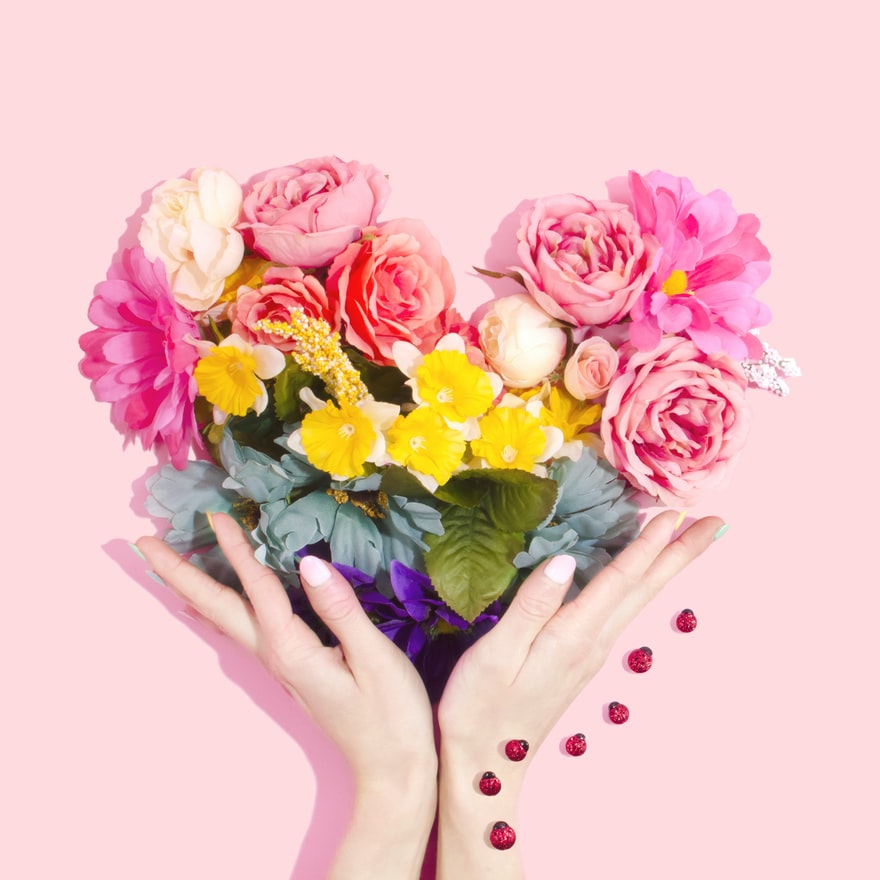 Thais like bright festivities as a way of expressing their joy. Flowers, of course, are a necessary element of many rites, celebrations, and gift-giving. An unwritten rule controls the gift of flowers based on the social mores and conventions present during any given holiday or event. 
This section of the guide delves further into this complicated system. It offers easy tips and methods to assist you in navigating it so you can make a lasting impression on your Thai hosts with the proper flowers in Bangkok. 
Valentine's Day
Thailand is a country where love is exhibited at all times of the year. Valentine's Day, on February 14th, is one of those times when the generally reticent Thais come out in force to honor their love and their lovers. 
Young Thai couples exchange presents and flowers, sing and dance, and express their eternal love with flowers. This time of year, some of the most popular flower arrangements include (you guessed it) Red Roses. Flower Combos, which feature Red Roses in various arrangements and are accompanied by Teddies or other cuddly animals, are also quite popular.
Valentine's Day is coming, so make sure you book for a Bangkok flower delivery as early as possible! 
Women's Day
Women are the backbone of every country, and their importance in Thai culture, society, and economy cannot be overstated. 
Women in Thailand are achieving significant social and economic development, from teachers to physicians, from the army to local government. 
It's no surprise, then, that Women's Day, which falls in March, has grown in significance. Do you have flowers in mind for the women in your life? 
On the other hand, the flowers solely depend on your relationship with the woman in question. Red Roses are often associated with love partnerships. Roses in white and pink for moms and sisters. Lilies and carnations make a lovely arrangement for female coworkers and acquaintances.
Easter
Thailand is a secular country that celebrates religious festivals with equal zeal and devotion. Easter, a Christian celebration, is one of them, and it is observed with devotion, faith, and solemnity. 
Easter is a time for family bonding since it commemorates Jesus' resurrection from the grave. Flowers are frequently used as centerpieces and gift items. The Lily is an essential flower during these occasions. The White Lily, in particular, is a sign of peace and rebirth and is thus given. Combine it with Carnations to make a stunning Easter flower design.
Mother's Day
In contrast to most other countries globally, Thailand celebrates Mother's Day in August. Thai households honor their matriarchs with presents, bouquets, special feasts, and great affection amid abundant rains and flowers. 
Flowers are an essential component of the ceremony and serve a dual purpose. One is, of course, as presents, but the deeper symbolic significance is that of a mother's love and commitment to her children. 
Bouquets of white or pink roses, carnations, and gerberas are quite popular, and combining them with a cake and fruit basket makes for an even more meaningful and sincere present.
Christmas
For many Thais, Christmas is a time for family reunions and celebrations. It is a day when family and friends gather in Thailand and the rest of the globe to enjoy the day with delicious food, talks, and bonding. 
Flowers have an important role in Christmas celebrations, as they are utilized for gifting and decoration. They bring a fresh depth to the home as centerpieces. By giving flowers, you can touch the hearts of those who receive them as presents and provide them immense delight. 
During this most delightful time of year, red and other colored roses and Gerberas are highly loved in all their many tints.
Conclusion 
The best way to show someone you care about them is to give them flowers. It's a kind gift that brings joy to their festivities and makes them memorable. You may send flowers to Thailand to your loved ones no matter the occasion through flower delivery in Bangkok! 
April Flora is a premium flower delivery in Bangkok and Phuket. Send lovely bouquets to your loved ones, ranging from pink fluffy flowers to hydrangeas and sunflowers. Visit our website to see our floral collection, or give us a call for more information.