5 Reasons Why Sending a Flower Bouquet is the Perfect Birthday Gift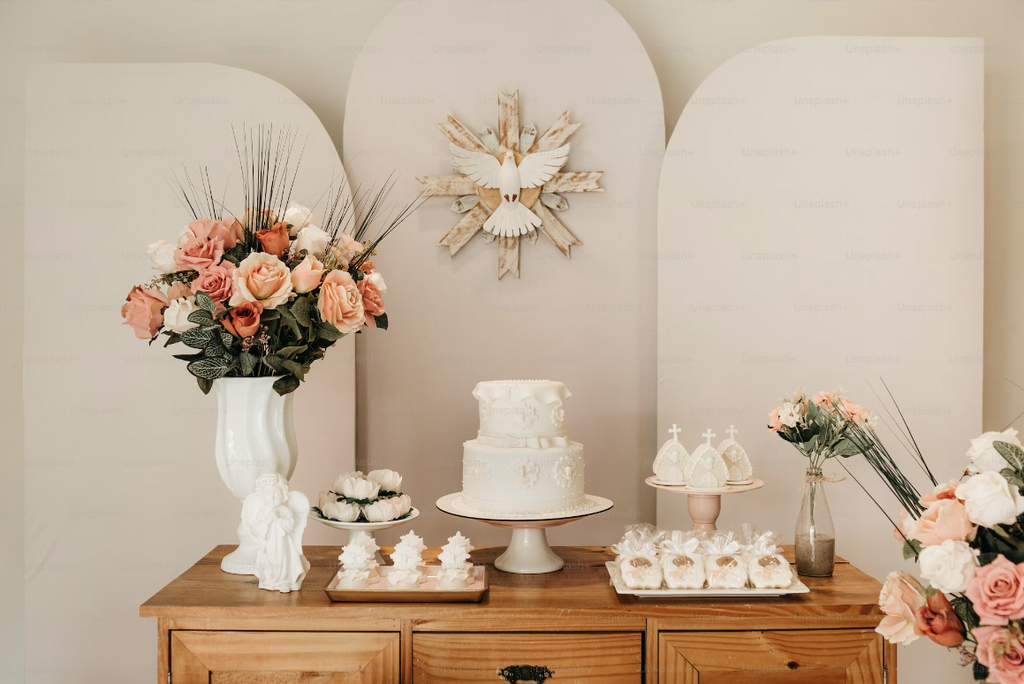 Introduction:
When it comes to expressing love, gratitude, or celebrating special occasions, there's nothing quite like the beauty and charm of a fresh bouquet. Whether it's a birthday, Valentine's Day, or just a gesture of appreciation, flowers hold a timeless appeal that transcends words. In this article, we'll explore five compelling reasons why giving flowers, such as a rose bouquet or a custom flower arrangement, is the perfect way to brighten someone's special day.
1. Timeless Elegance and Beauty:
There's a reason why flowers have been cherished for centuries. Their exquisite colors, delicate petals, and enchanting fragrance convey a sense of timeless elegance that captivates the heart. A carefully arranged bouquet, whether it's a classic rose bouquet or a curated mix of blooms, is a visual feast that never goes out of style. When you opt for bouquet delivery, you're gifting a piece of nature's artistry that can instantly uplift any space.
2. Thoughtful Gesture, Personal Touch:
Choosing the perfect gift can be a daunting task, but flowers make it easy. They offer a personal touch that speaks volumes, showing that you've put thought and care into the present. Online flower delivery allows you to select from a wide array of options, ensuring you find the ideal arrangement to match the recipient's taste and preferences. Whether it's their favorite blooms or a custom-designed bouquet, you're sending a heartfelt message that is sure to be cherished.
3. Versatile Gift for Any Occasion:
Flowers are a versatile gift that suits a multitude of occasions. From birthdays to anniversaries, Valentine's Day to Mother's Day, they're a universally cherished token of affection. Whether you're expressing love, congratulations, or sympathy, flowers convey your sentiments with grace and sincerity. With a reliable flower delivery service, you can send flowers to mark any special moment, even offering same-day delivery for those last-minute surprises.
4. Symbol of Love and Affection:
Roses, in particular, have long been associated with expressions of love and affection. They are the quintessential symbol of romance and passion, making them an ideal choice for special occasions like birthdays and Valentine's Day. A bouquet of roses, whether in classic red or a vibrant mix of hues, conveys a depth of emotion that words alone can't capture. When you choose flowers and bouquets, you're giving a heartfelt gesture that speaks directly to the heart.
5. Supporting Local Florists and Communities:
Opting for flower shops in Bangkok or your local area not only ensures freshness and quality but also supports local artisans and businesses. By choosing a trusted florist for flowers, you contribute to the growth and sustainability of your community. This way, your gift of flowers not only brings joy to the recipient but also helps nurture a thriving floral ecosystem.
Conclusion:
In the world of gift-giving, few gestures are as universally cherished as the gift of flowers. Whether you're opting for a classic rose bouquet or a unique arrangement of blooms, the impact is undeniable. With options like bouquet delivery and
online flower delivery
, expressing your love and appreciation has never been easier. So, why wait for a special occasion? Surprise your loved ones today with the enduring beauty and heartfelt sentiment of a carefully chosen flower bouquet.